Halloween has arrived again, and so the ghosts and zombies come out to play. But even the scariest ghouls of them all get hungry. With these delicious treats on your side, you might be able to bribe the creatures of the night to spare you your life…this time anyway. 
Graveyard Cake
Nothing says spooky like a graveyard, and this cake is no different! Try serving this rich chocolate and espresso-tinged layer cake this Halloween to satisfy guests. Complete with edible tombstones and ghosts – not only is it frightening but it's also delicious.
Get the full spooky recipe here
Strawberry Ghosts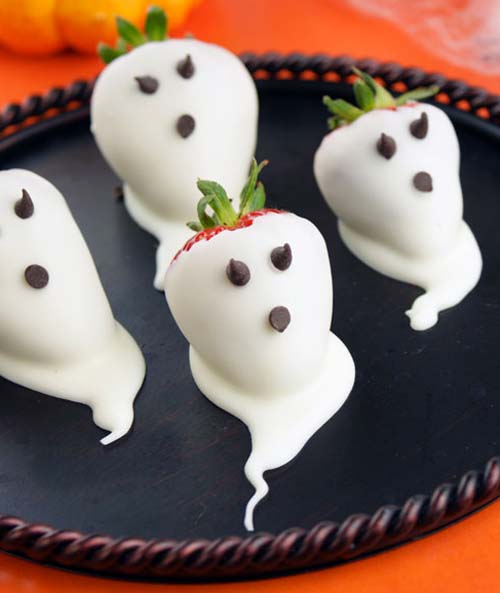 Chocolate dipped strawberries are always a crowd favourite. This year you can incorporate them into your Halloween treats by transforming them into mini ghosts. Perfect for Halloween, easy to make, and guaranteed to cause a fright!
Find this ghostly recipe here
Dracula's Dentures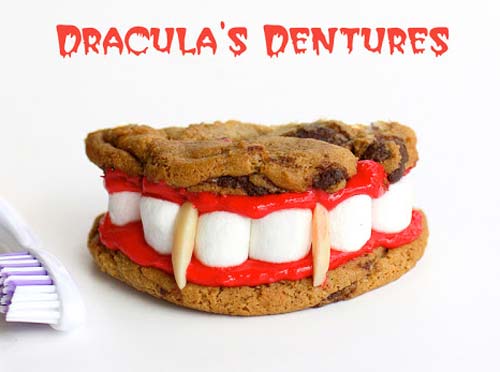 It's not everyday you find a Halloween treat that looks amazing and tastes just as good. These Dracula's Dentures are guaranteed to impress with using only four ingredients, and are a 10/10 on the spook scale!
Sink your teeth into the recipe here
Spider Cookies
Creepy crawlies are always sending shivers down your spine. These ones might look scary but can do you no harm once they're in your stomach. Spider cookies are the perfect creepy treat to have this Halloween and they look amazingly scary.
Find this creepy recipe here
Slimy Eyeball Mocktail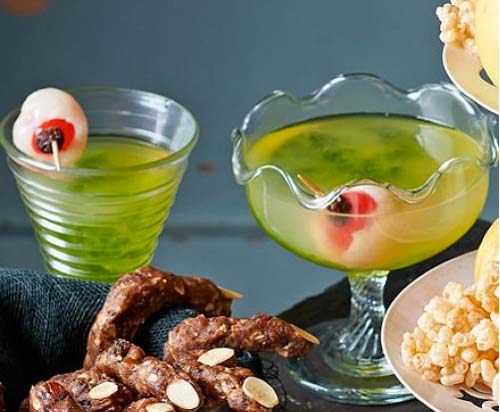 This slimy treat will also send shivers down your spine, and looks almost too gross to drink! Bursting with a yummy apple and pear flavour and good for all ages, this mocktail is easy to make and is definitely Halloween ready. Complete with an edible eyeball – this Halloween delight is bound to give you a fright!
Drink up the recipe for this mocktail here
Bat Biscuits
Bats are a definite sign of Halloween with them swooping in all the creepy places, keeping the creatures of the night company. This year you can add them to your spooky treats by creating these frightening bat biscuits. After all, nothing says scary like a swarm of bats.
Swoop up the recipe for these biscuits here
Glowing Ghostly Cupcakes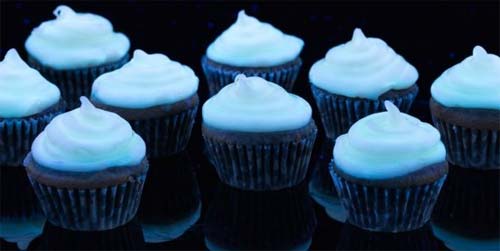 Nothing says spooky like things that glow in the dark, and these cupcakes are no exception. Using a tonic water glaze to help make these treats even creepier at night, these glowing treats are certainly Halloween worthy!
Find this glowing recipe here
So as the creatures roam through the night, you can settle back with some of these yummy treats good enough for even the monsters to eat!