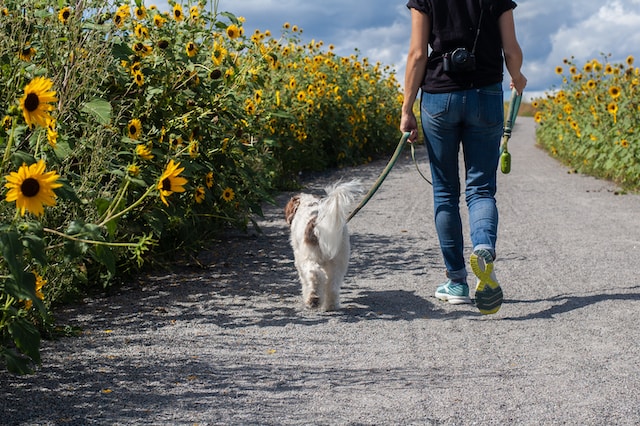 Sydney offers a plethora of delightful nature walks, and what could make them even better? Enjoying them with your furry companions, of course. Sydneysiders, known for their love of the outdoors, often combine a scenic stroll with the joy of savoring a cold beverage afterward. We've curated a selection of our favorite dog-friendly nature walks in Sydney, along with nearby establishments where you and your four-legged friend can unwind.
1. Rushcutters Bay to Rose Bay Walk:
A 5.5km walk from Rushcutters Bay to Rose Bay provides breathtaking views and an opportunity for relaxed exploration.
The walk takes about three hours and features paved paths with minimal hills, making it perfect for a leisurely outing.
Keep an eye out for off-leash areas along the route, nestled amid manicured lawns and multimillion-dollar investments.
Nearby dog-friendly pub: Club Rose Bay, an established RSL in the upscale suburb, offers scenic water views from the deck, along with ideal spots for your pup to unwind while you enjoy a refreshing beverage. Daily meals, happy hours, and meat raffles are on offer.
2. Spit Bridge to Manly:
This more challenging walk spans about 10 km one way and typically takes four hours to complete.
Begin at the Spit Bridge, ascend to Clontarf Reserve, then continue to Castle Rock Beach and Grotto Point Lighthouse.
Depending on the tide, you might encounter the 'secret' Washaway Beach, accessible by descending a cliff.
Enjoy the view from Dobroyd Head Lookouts, where you can witness the start of the Sydney to Hobart race, and pass by Reef and Forty Baskets Beach.
Nearby dog-friendly pub: Conclude your hike in Manly and discover various excellent spots for a drink with your canine companion. 4 Pines even offers doggie 'beer bones' for your pet to enjoy.
3. Bondi to Coogee Walk:
Though a popular tourist route, this coastal walk is renowned for its sheer beauty.
Begin in Bondi, hugging the coastline, and journey through Tamarama, Bronte, Gordon's Bay, Clovelly, and Coogee.
The 6 km one-way walk typically takes two to three hours, allowing you to relish the beaches, rock pools, cafes, and parks along the way.
While most of the route is paved, you'll encounter steep gradients as you navigate the bays.
Nearby dog-friendly pub: Coogee, and much of the eastern suburbs, is a haven for dog-friendly establishments, with Coogee Pavilion standing out as a prime choice. Here, you'll find puppy parking and water bowls, along with plenty of friendly locals ready to give your furry friend some affection.
4. Bidjigal Reserve:
This moderately challenging walk is perfect for a picnic excursion with your pup.
The track is entirely on-leash but offers plenty to keep both you and your canine companion engaged.
The two-and-a-half-hour trek features signposted paths leading to babbling brooks like Darling Mills Creek, Sawmill Creek, and Excelsior Creek.
Keep an eye out for water dragons basking on warm rocks and engage in some bird watching, as the reserve is a frequent roosting spot for Australia's largest owl, the powerful owl.
Nearby dog-friendly pub: A bit of a drive away, Castle Hill Tavern awaits, offering a dog-friendly beer garden complete with ample umbrellas for cooling off.