Etre Britta is an emerging painter based in Sydney. But she's not just a painter. She's basically the triple threat of the art world (or more like sextuple threat?) with her work extending to creative direction, content creation, photography, designs, creative writing and styling.
She draws her inspiration from the landscape she immerses herself in, whether it be the East Coast of her hometown in Sydney or on one of her many travels.
"Being a part of nature; in beautiful, wild spaces is where I draw my inspiration. Being in Australia,
I'm totally captivated by our land and seascapes. And, by travelling, I'm constantly being inspired by immersing myself in new, wonderful worlds." She says.
Her work is full of passion, creativity and edge. One of the strongest components of her work is that she is able to capture nature's moods in a still image; whether it's the calm before a storm or the texture of sea coral.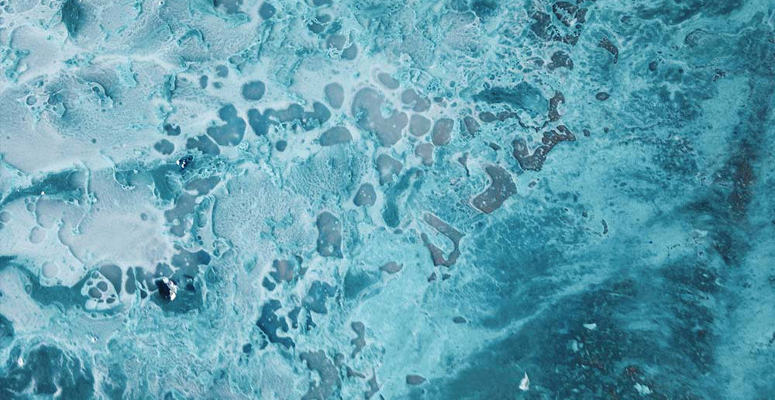 Her art showcases her relationship with the world and how she perceives the powerfulness and strength of the wild environment. She says her aim is to make the viewer fall in love with nature. "….I'm just passionate about being creative, in whatever form that may take. I want to mirror the colour and beauty I see in the everyday, capture the essence of an experience to evoke some form of conscious thought, and in the end, hopefully it reminds people to fall in love with our world again." She says.
Her work is vivid, thought-provoking and most of all beautiful. And lucky for us this upcoming artist is just getting started!
"….I don't think I'll ever want to stop moving, or growing as an artist. It's an ongoing process, a constant evolution, and that's just so exciting…" she says.
You can see more of Britta's work on her website https://www.etrebritta.com/