Capturing a sense of nostalgia and committing it to canvas, John Maitland's work is a rich tapestry of memory, emotions, and experience. Determined to turn everyday moments into works of art, Maitland relies on his use of line, texture, and colour, to bring these instances to life. From a mother and her children on the beach to a pair of kite flyers, Maitland's work celebrates innocence and freedom, and he is bringing his artistry to Cooks Hill Galleries this November and December.
Throughout all of his work, Maitland utilises colour and texture to bring depth and character; by building up the layers of paint, he encourages cracks and fissures to form along the surface, aging the works and invoking that sense of nostalgia he tries to cultivate. This brings a rawness to his work, a roughness that cannot be replicated or replaced. This texture carries through to the black lines he uses to outline the figures in his paintings, the outlines of which follow the natural movement of the hand. What this creates are lines that draw the eye that throw the focus of his paintings into stark contrast against their surrounds.

Maitland's use of bold colours – paintings with figures against bold red backgrounds or blue and green seascapes and skies – and texture is inspired by his time spent in rural Queensland and familiar scenes of life in Australia. He dots his paintings with jacaranda trees, synonymous with the start of summer. A spring landscape comes to life with a mother and child against a backdrop of intricately placed flowers. Each of his paintings brings about a different emotion in the viewer, and will remind them of their own experiences in a unique way.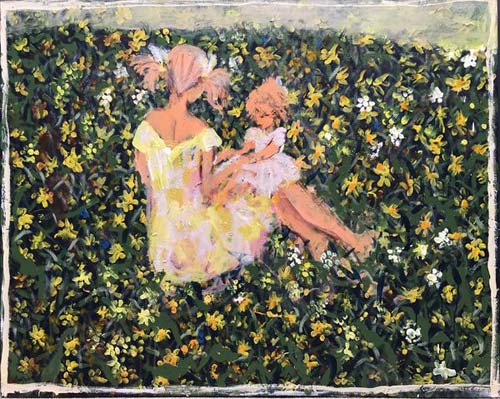 There is a perfect simplicity to Maitland's work. Every painting seems to leave something unsaid, a feature or a figure that is waiting to be filled in by the audience. Though he may draw from his own memories and experiences, painting scenes of his family life with his children and grandchildren, the feelings Maitland invokes are universal.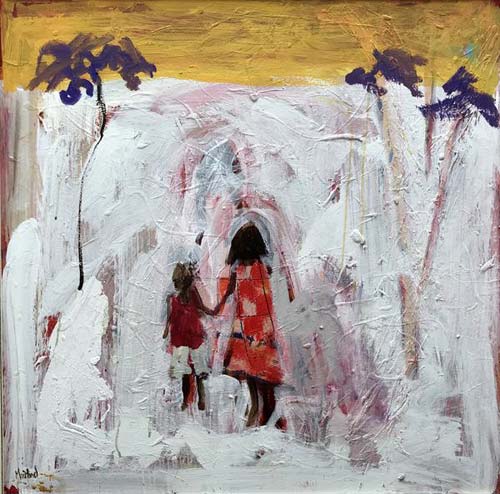 Running from November 17 until December 17 at Cooks Hill Galleries, John Maitland's Exhibition will inspire everyone who sees it. Works are available to purchase through the Cooks Hill Galleries website, and will also be available throughout the exhibition.