'20s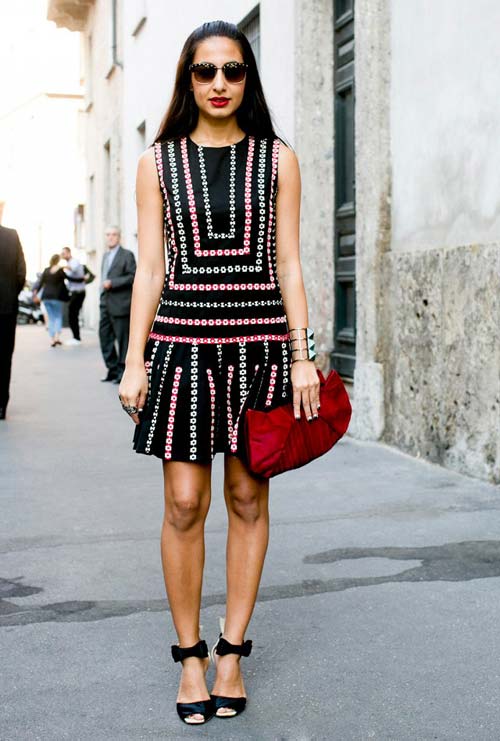 Everyone who has ever attended a Halloween party is familiar with the flapper dress of the 1920's, but this decade was so much bigger than the swishy dresses worn by the cast of Chicago. Known as the beginning of modern fashion, the '20s saw the emergence of the women's rights movement in a turn towards more comfortable clothing – let's all wave a collective farewell to corsets. Embrace the shorter hemline and appreciation of boyish figures for work with a drop-waist dress. Created to allow more movement, especially for dancing the night away, update this silhouette with a fun print.
'50s
If there was one word to illuminate the fashion trend of the '50s it might be: waistline. Full skirts with a tight bodice accentuated every woman's coveted body part during this decade's return to femininity. A bit more modest a time than the glitzy prohibition era, pay homage with a satin skirt paired with a quirky printed top. Bonus points if your skirt has a poodle on it, but totally not necessary.
'60s
A decade that boasted both Jackie O and Twiggy as style icons approved of beautiful tailored suits and the mod mini-dress. For work, layer a boxy minidress over a longsleeve top and pair with tights for a more office-friendly look. Paisley print and earth colored tones jumped onto the scene in the '60s – but as a personal favor to me, please never wear mustard yellow. It is a color that should only appear on hamburgers and hotdogs.
If you don't wear bell bottoms when channeling the '70s, did you even really try? For work, skip the denim trend of the decade and opt for wide leg trousers in black, navy or khaki. The lovechild of the hippie and mod look – the '70s were a fashion revolution that gave us platform shoes. For work, rock a pair of platform loafers so no one thinks you're off to a rock concert.
'80s
In my personal opinion, the '80s is a decade of fashion we should all pretend never existed. Known for blocky geometric prints, high-waisted mom jeans and neon accessories, I cringe every time I come across a picture of my parents from this era, but thanks to some fashion savvy modern ladies, the comeback no one asked for has some very wearable pieces. For the professional woman, think turtleneck sweaters paired with a bold-color leather skirt and white footwear. Pumps, stilettos or ballet flats in a bright white will take you right back without the fuchsia parachute pants, because nope.
'90s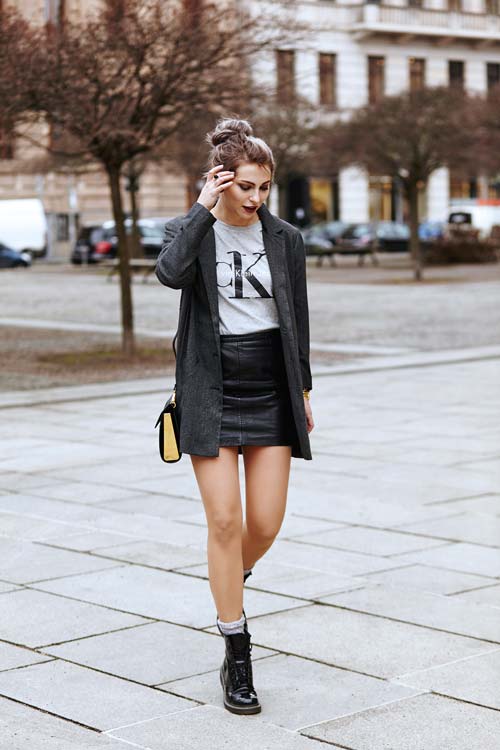 A far cry from the dreaded '80s, nineties fashion is without question the pièce de résistance for moi and it is making quite the resurgence in modern times. You can't open a magazine these days without seeing chokers, or crop-tops and I'm about as happy as I was when I got my first Spice Girls CD. Throw a name brand tee under an oversized blazer and pair with tailored trousers or skirt for an office outfit that would make Cher from Clueless proud. If you have a more relaxed office throw on some Doc Marten's to complete the look.
'00s
The early 2000's were quite simply a mess. Oversized hoops, unnecessary rhinestones, tinted sunglasses, trucker hats…please don't make me go on. Maybe the one redeeming trend to make up for velour tracksuits and low-rise bleached denim was the 'boho' look. A play on '70s hippie trends, when done right, it was a fun look that flattered almost all body types. For work, try a floral printed maxi dress or skirt and pair with a suede jacket. Stick to muted earth tones and oranges and maybe add a fringed bag to really commit.
'10s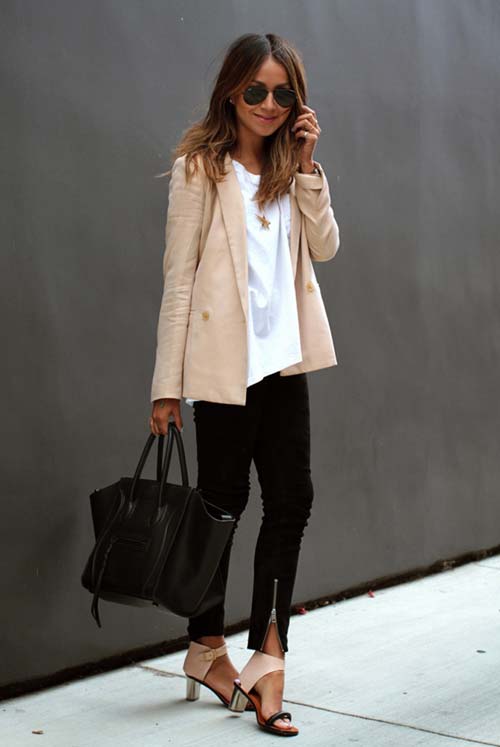 What a time to be alive! Neutrals are in and everyone seems on board with dressing in tones of champagne or beige. Heels are low and chunky and hair is sleek and subtly highlighted. It's as if we all had a secret unspoken meeting to look awesome at all times. Go us! The working woman should pair a loose tailored blazer over a simple white tee. On the bottom opt for straight-leg pants and slip on a pair of metallic block-heeled shoes. Soft leather accessories and dainty layered necklaces are also a must.