"I used to write descriptions of my art and what I was trying to accomplish with it all the time. But now I let people figure it out on their own. Some things are inexplicable. I want to leave the details blank, because that excavation, that archaeology of spirituality and creativity is the whole point of what I create."
And that's how the conversation started.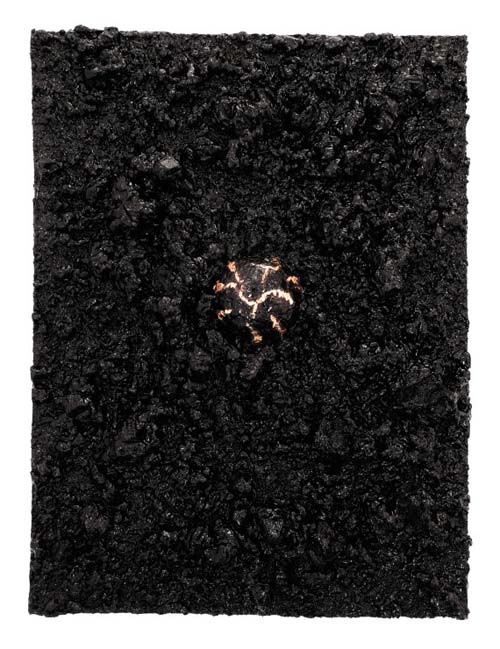 Daniele Presta doesn't like the term artist. He states that the word "artist" can entrap the essence of art's purity because it is too close to "merchant." He prefers to think of himself as an explorer, an observer, or even an archaeologist, uncovering and extracting the essence of something that already exists. His work exposes the communal energy that is all around us.
Often his audiences feel an immediate – and sometimes uncomfortable – connection to his art. They want to touch it. Texture is an important feature of his work and so he often gets asked if viewers can touch his work. They're drawn to the energy he exposes by finding fault lines in that energy and exposing it on canvas.
"Everyone needs energy to do things. It's finding that energy that is difficult. Preserving it is even more difficult. Losing the energy once you've glimpsed it is easy." And to look at one of Presta's pieces confirms that assertion.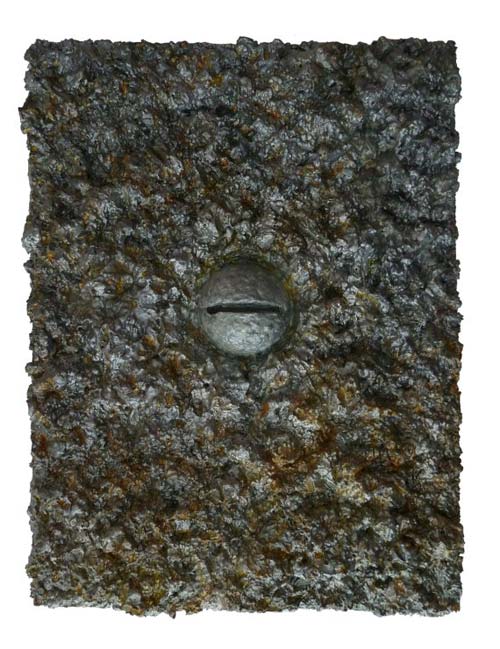 With a background in Industrial/Multi-media design industries and working a 9-5 drying job, Presta reached a moment of exhaustion. He states that that exhaustion, that moment of energy slipping away so completely, needed to happen in order to expose the art that was already inside him. Energy is produced by contrast, friction, and opposites. He also insists that this energy is inside all of us. Everyone has glimpses of that spark – when we get excited about our craft – whatever it may be – we have the ability to glimpse entire worlds that have always existed, but just haven't been made tangible yet.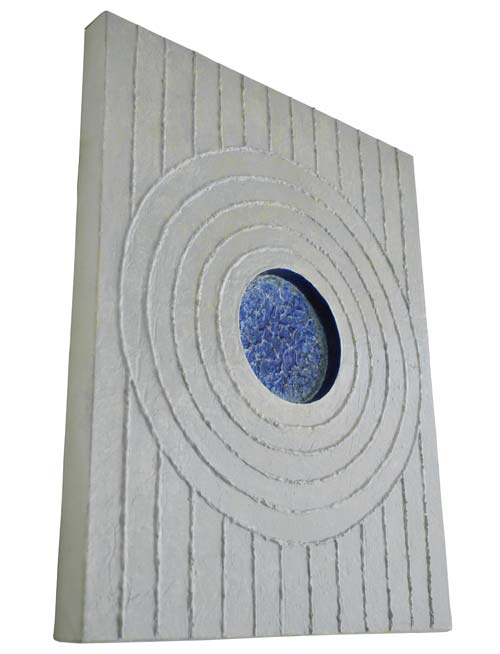 Connecting the spiritual to the physical, Presta discusses the importance of matter. If he can't find matter, can't find that sparkle, then nothing comes out. However, when he does, paintings emerge. Using gels on canvas and sharp lines indicative of splitting atoms, Presta essentially finds the purity of shared vision by relaying that matter on to a canvas.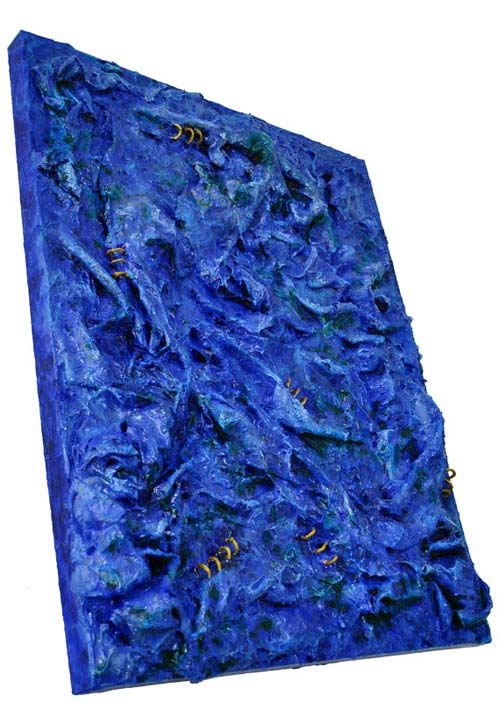 "The world we live in is comprised of shoals of fish. Everyone is a little fish. But we cannot see the big picture – the shifting and travelling shape of the shoal as a unit – while we are moving as a part of it. When we detach a bit from the shoal, we are able to watch the blindness of that communal consciousness." Presta notes that this detachment from the whole – from society – can be frightening. There are predators in the water searching for the fish who dare to leave the safety of the big picture. But Daniele is insistent that everyone – not just those who create art on canvas – has a moment of pulling away from the pack. For some, it may be when they buy a house or have a child and leave a life of selfishness. For others, it may be traveling to a new city and breaking away from the hometown perspective. This moment of detachment, of exposing larger, subversive energetic forces, happens when we make sharp cuts in the fabric of our lives – the fabric of a known reality.
And when we cut into the fabric of a known reality, we have the ability to jump into the next reality.
Check out Daniele Presta's online gallery at Art and Sharp on Bluethumb. He also has an Etsy shop that's worth a look!