Do you enjoy the sophisticated trappings of a luxury big city hotel, the charming old school service of a small town bed and breakfast and the laid back ambience of an indulgent day spa? If you answered yes to all three, CIRCA 1936 – a luxury hotel and day spa in Corowa New South Wales will be a real treat to your senses.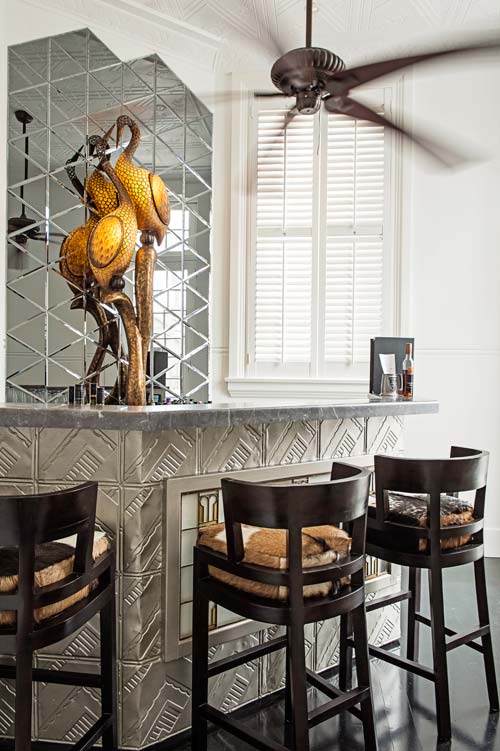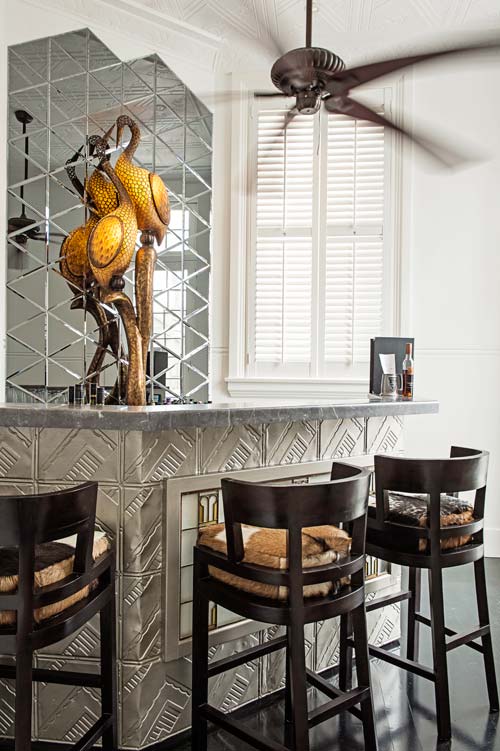 A hotel of historic proportions
Set on the tree-lined main street of Corowa, a small town on the mighty Murray River, CIRCA 1936 stands proud in a location that has played a pivotal role in our nation's history. Known as the "birthplace of Australian federation", this hotel references the proud rural heritage of its area, with lush woollen rugs, bespoke artworks crafted from dis-used agricultural implements and stained-glass windows. The building itself is a gorgeous art deco structure which once housed a branch of the Rural Bank of NSW and as the name suggests, was built in the year 1936.
Superior service with a warm smile
Whilst the local history and elegance of the building itself offers plenty to please discerning guests, the real riches of CIRCA 1936 are the excellent service provided by its passionate owners Kevin and Ririn Yaxley. With over 60 years of combined hospitality experience between them, this dynamic couple go out of their way to truly spoil and pamper every guest.
When asked about why he undertook what many in hospitality circles have called a "bold business venture", Kevin elaborates on his mission "to introduce small luxury hotels and day spas to regional Australia". He also succinctly describes CIRCA's concept as "19th century service, 20th century style and 21st century facilities".
The Rooms
Guests can choose between three tastefully appointed suites, the South suite, North suite or West suite. Of these three, the West suite features a cosy balcony overlooking Corowa's main street.
In keeping with CIRCA's architectural heritage, each suite references an art deco theme – featuring Frank Lloyd Wright inspired stained glass windows, artworks by Picasso, Kandinsky and Matisse from 1936 and simply stunning bathrooms that showcase the sensually decadent, over size black and white bath tubs.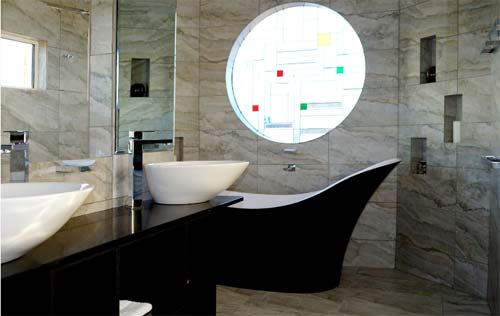 Food & Drink
Guests can expect a sumptuous cooked breakfast served in the Lounge each morning to get their day off to a relaxing start, as well as taking up the option of indulging in morning and afternoon tea throughout the day. After a day of exploring the nearby wineries, distilleries and art galleries The Club Lounge provides "Martini Hour" from 5.30 – 6.30. Guests can savour more of the local wines or challenge the bar staff to create their favourite cocktail before venturing out to one of the various nearby dinner locations: all included in the accommodation rate of course.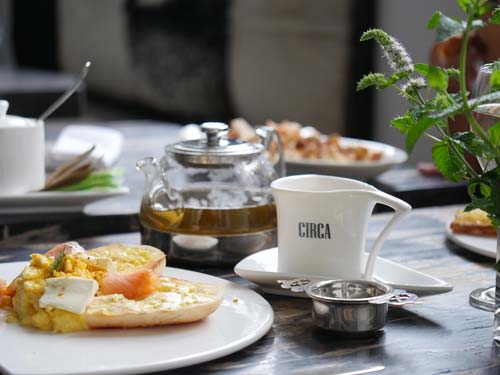 To top it all off, a butler will bring you and your partner a night cap before you settle in to a refreshing slumber.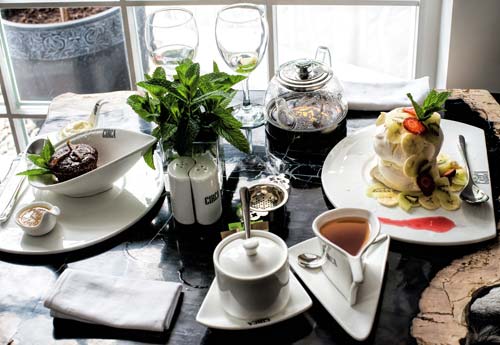 Luxury packages for pamper seeking couples
Whilst the starting price for rooms, $750 per couple per night might look steep, especially given Corowa's location, once you consider all the inclusions this rate begins to sound like great value. For couples seeking a relaxing retreat, CIRCA takes care of all the details so you can focus on each other and the hotel's artfully designed amenities.
Packages include $200 credit for their day spa, full breakfast in their Club Lounge between 8.30 and 10 AM, morning and afternoon tea, your own butler who'll press your clothes, shoe polishing, use of hotel bicycles, in-suite mini bar, your own pair of take-home slippers, dinner with accompanying beverages, the aforementioned martini hour and night cap.
Awards
Bronze- 2017 NSW Tourism Awards for Luxury Accommodation
Silver – 2018 NSW Tourism Award for Luxury Accommodation
Gold – 2018 Murray Riverina Tourism Award for Luxury Accommodation 
The verdict
All the trappings of a sophisticated, big city luxury hotel with warm service at an achievable price in the rural heart of Australia.
Book Now: https://www.bycirca.com/