Vive la France! Vive la Nation! Que faîtes-vous pour aujourd'hui?
Bastille Day has come around once again to mark the important French National Day commemorating the historical storming of the Bastille on July 14th 1789. Considered a historical uprising of French citizens, it's still an important day in France now, along with the Fête de la Fédération which celebrated the unity of the French people on 14 July 1790.
So whether or not you are of French descent, or just someone who appreciates the fine cuisine that the French know how to roll out, take this as a great excuse to pay homage to the country's rich culture and indulge in all that they have to offer.
Not a fan of the charcuterie, cheese, or wine? No worries! Celebrate Bastille – Australian style by trying out our quick and easy baguette sandwich.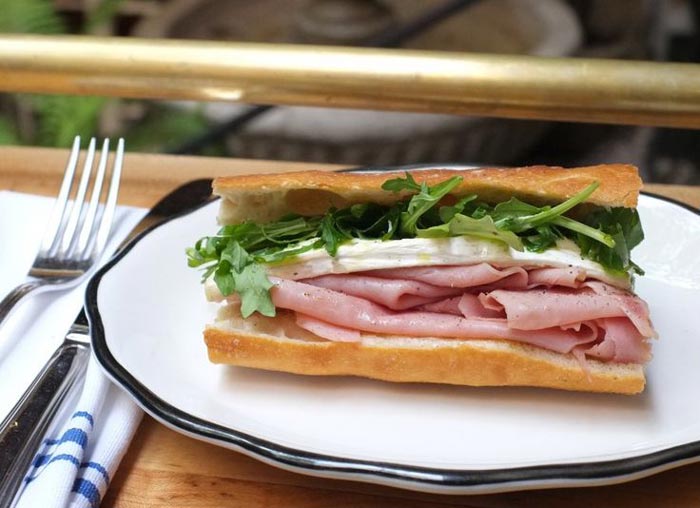 What You Need:
A baguette
4 tablespoons of butter
Salt / Pepper to taste
2 tablespoons fig jam
2 tablespoons mustard (whole grain optional)
4 pieces thinly sliced ham (Jambon de Paris recommended)
3 pieces Camembert cheese, cut lengthwise into 3-4cm thick slices
1 cup arugula
If you'd like the baguette warm then heat it in the oven for 5-10 minutes on low first.
Otherwise, slice the baguette in half lengthwise, getting three-quarters of the way through for filling.
Evenly coat the inside with butter and season with salt and pepper to taste. Then spread the fig jam and mustard of each side of the baguette.
Layer the ham, cheese and arugula on one side of the baguette as you please. Then when you're done, gently fold over the top of the baguette and press gently to close.
You can either cut the baguette in smaller pieces or enjoy it whole – voilà!