If you have a love for vintage fashion, op-shops, bazaars, old collectables, and are currently visiting Victoria, then these vintage markets and bazaars are a must-visit during your travels. You won't be disappointed and will leave feeling overwhelmed and blown away.
The Mill Markets is the one stop shop that has all you need from designer vintage fashion to antique furniture. Located in Geelong, Ballart, and Daylesford, there is no excuse to miss these markets. Both the Mill Markets at Geelong and Ballart are about the same travel distance from Melbourne − just over an hour away. However, Daylesford is just a little distance further if you're in the mood for a scenic road trip. The Mill Markets are contained in a large warehouse building with hundreds of stallholders that include vintage clothing, jewellery, art, books, memorabilia, and much more. With the exception of Christmas Day, the Mill Markets are open from 10am to 6pm, seven days a week, every week.
Brick Lane Bazaar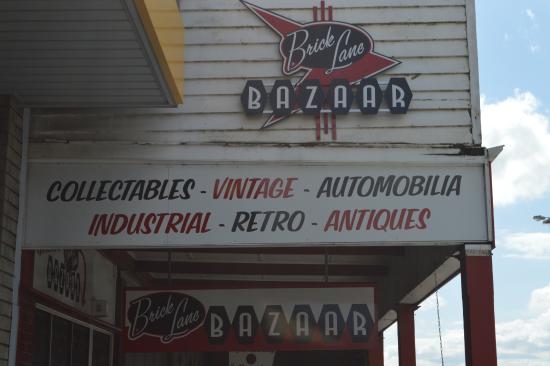 If you have a love for 50s retro items, then Brick Lane Bazaar is the store for you. As you walk in, you automatically go back in time and are surrounded by nostalgia and rock and roll. You will find handmade tea length dresses, delicate crystalware, vinyl records, and retro kitchen appliances. Although it's only been opened for less than four years, the quality and quantity of the store make it feel like it's been there for centuries. Brick Lane Bazaar is open from 10am to 5pm, seven days a week.
Chapel Street Bazaar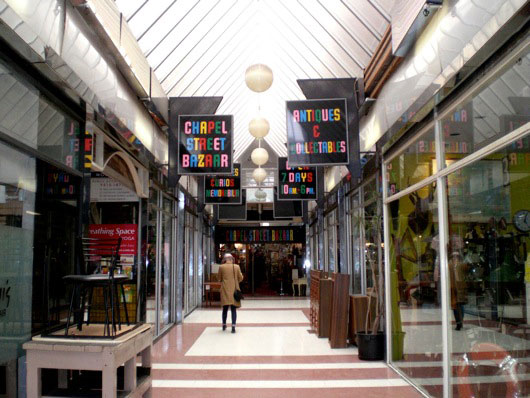 If you are strongly relying on public transport, then Chapel Street Bazaar is literally at your fingertips. Located fifteen minutes from Melbourne, in the inner suburb of Prahran, Chapel Street Bazaar is the go to place if you're looking for a one-off vintage piece. The store is laid out like a museum and art gallery so you will also get lost in its historical siting's while you shop and browse the vintage clothes racks. There are other endless vintage items to choose from such as shoes, handbags, glassware, crockery, lamps, stamps, furniture, dolls, telephones, vinyl records and record players…the list goes on. It is open from 10am 6pm, seven days a week so there is plenty of time to get down there shop and absorb the vintage vibes.
Did we miss any vintage markets in Victoria? Let us know below!