With Mother's Day not too far away, you're probably already on top of what you're getting her and spent a little bit of money in doing so.
But if you haven't quite gotten her something yet and maybe don't have a ton of money to do so, here some great and absolutely sweet Mother's Day gifts that won't break your bank account.
1 Make her cupcake bouquet. Here's how.
2 Make her a crafty centrepiece by turning old thread spools into flower holders
3 Paint your family tree on an old serving tray. Here's how you can do it.
4 Turn a piece of pine board into a photo holder with a sentimental note attached to her. Here's a ready to use message if you can't come up with one.
5 Make her a unique recipe box out a box and a bent spoon. Here's what you need to do.
Step 1: With a foam brush, stain the box (inside and out) with Minwax wood finish in Classic Grey and let it dry over night.
Step 2: Using your hands, bend a teaspoon 90 degrees and lightly sand the widest point of the hande's back side
And finally, Step 3: Apply Glass, Metal & More glue long the sanded area, glue the spoon the middle of the box's lid, press and hold it for one minute, and let it set overnight.
6 Stamp her favourite shapes and designs on some plain coloured tea towels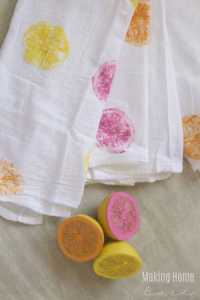 7 Paint or cover some flower pots to create a lovely centrepiece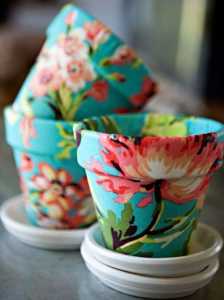 8 Insert these simple silhouettes of the two of you into a photo frame

9 Redesign her kitchen utensils by dipping the handles in paint. All you need to do is: Step 1: Put tape around the neck of the handle; and Step 2: Dip handle in paint.
10 Turn an old chopping board into a recipe holder for when she's making all her best dishes