Noosa is the home away from home for many Australians who like a bit of luxury on their holiday.
Beautiful beaches, lush green hinterland, stunning coastal national park, pristine river, cosmopolitan lifestyle and lively calendar of events ensure Noosa is an unforgettable holiday escape. With a burgeoning dining scene and year-round warm, sunny climate, Noosa is the ideal place to kick back, relax and escape from it all!
Here are the Scoffers recommendations for your next trip to Noosa.
Onto the Water
Surrounded by ocean and rivers, Noosa is the idyllic place for a water-based holiday. Getting around Noosa is very simple. You could walk, hire a scooter, or get one of the many water ferries that cruise endlessly up and around the rivers and wetlands of Noosa.
If you're after a single destination, try the Noosa Water Taxi service. They'll pick you up from most places along the river and deliver you to any water-front location. Their rates are quite reasonable, and it's another opportunity to check out the palatial homes that sit along the Noosa River.
For the romantics at heart, there is a fantastic gondola service. Gondolas Noosa will collect you from one of the many river jetties already stocked with your choice of pre-selected food and wine from a range of restaurants. What a memorable way to enjoy your time away with a two hour sunset cruise enjoying the best food and wine Noosa has to offer.
Sound of Water
Massages go hand-in-hand with holidays and weekend escapes, like Chapel Street and shopping are a match.
Noosa boasts a number of day spas, but one that stood out, because of its proximity to our accommodation was Sensaura Day Spa It is right in the middle of Hastings Street. It's a relaxing and calm place to get your zen back. After completing the short information sheet, I enjoyed a 75-minute treatment. The staff are well trained and they really can get rid of those knots and kinks.
There is no mention of chakras or aura. They simply found the bits with the aches and pains, and eliminated them so we could continue on my way for a few more days. Whether it is some pain relief, pampering or you simply want to just relax after a hard day out sightseeing, Sensaura is the place for you.
In the Water
Whether a long morning walk to take in the sunrise, a quick dash for coffee at Bistro C or Berados on the Beach or  even an early dip into the Pacific Ocean, then Noosa Main Beach is the heart of the town. Let the sand crunch between your toes as you watch the locals swim from point to point every day of the year.
Grab an ice-cream and head down at sunset or even buy some take-away fish and chips and sit one of the many timber seats along the walk and enjoy some alfresco dining.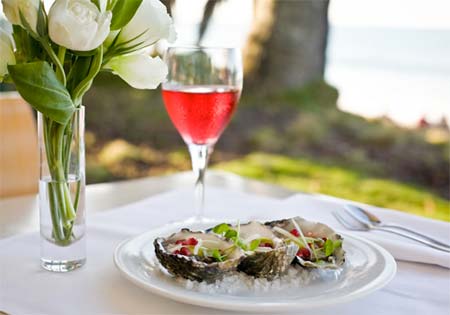 Near the water
You're spoilt for choice when it comes to coffee on Hastings Street. If you were to have a coffee at every coffee shop in one day, it would take up your whole day. The decision will be around what else do you want with your coffee?
Do you want to sit out the front of Aroma's and people watch? Do you enjoy a fun, local vibe at 10 Hastings Street? However you like your coffee, each café has something unique and different to offer. For coffee snobs like us, we were pretty impressed with the quality too.
Away From the Water
Eumundi Markets are as well known in this area as the Queen's corgis are in the UK. I've been going to the markets here for about ten years, and even though there has been some modernisation to the site, it still offers up some fantastic handmade crafts.
Whether you're chasing a soy candle, a hemp oncho, or just there to see a real hippie in their natural habitat, the Eumundi Markets is a must see and do while in the area.
Only 20 minutes from Noosa, you can drive or catch a shuttle bus.  Give the guys at Con-x-ion a call to arrange pick up and drop off at the markets—they also have a fantastic shuttle service to the Brisbane and Sunshine Coast Airports. The staff are friendly, accommodating and have great local knowledge.
Sports on Water
Like bees to honey, most people in the region have an attraction to water—otherwise I guess they would live in Alice Springs. So it doesn't come as a surprise that most sports around here involve water.
Hire stand-up paddleboards, canoes, and kayaks at a small number of venues around Noosa and test your skills. There is something for everyone – surfing is still the most popular sport but an increasing number of people are joining the stand-up paddle board craze. Oh my abs!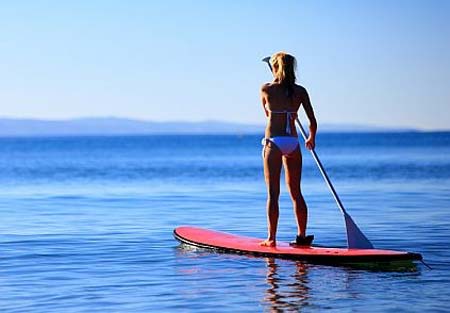 Along the water
Sunrise is the best time to set off on the Noosa National Park Walk. The walk itself is fairly easy along a fixed walkway out to the point, the only concern being the sheer number of people running on weekends. There is sufficient parking at the start of the National Park, but if you're a little more fit and adventurous, try walking along the golden crunchy sand of Noosa's Main Beach then along the breathtaking boardwalk.
Markets Near the Water
The Noosa Farmers Market operate every Sunday at The Noosa AFL Club on Weyba Road, Noosaville between 7am and 12pm where they showcase some of the finest and freshest produce in the region. The Noosa Farmers' Market is packed with mouth watering, local and artisan produce. There are many different types of stalls at the markets from fresh organic produce, freshly squeezed lime drinks, sumptuous marinades and sauces, beautiful and aromatic skin care products, nuts and seeds, olives and tasty tapenades, herbs and just caught seafood, freshly baked bread and creamy cheeses amongst a variety of exotic and delicious foods to try and great coffee to sip as you wander round. Wait, is that a soy candle?
Open Water
Noosa Bluewater Charters are Noosa's first and longest established deep sea fishing charter service and one of the East Coast's most respected offshore fishing operations.
With twin 300hp Suzuki outboards, their 32ft wide body Cougarcat 'Cougar One' is the fastest fishing vessel coming out of Noosa which means less travelling and more fishing.
From the beginner to the most experienced angler, they cater for individuals or group bookings looking for an exhilarating and unforgettable day of reef and game fishing.
Shopping – Nothing to Do with Water, but it's Shopping!
Any visit to Noosa isn't complete without a gentle stroll along the bustling Hastings St strip, as it is the hub of the town and a popular meeting place for locals and visitors.
Hastings Street shopping is an exciting past-time for lovers of fashion, jewellery, home wares, art, and beauty products. You might even find a soy candle.
For serious shoppers and casual window-shoppers alike, Hastings Street shops are likely to strike a chord. While affordable swimwear and the latest fashions are available in one store, the next offers exclusive brands and one-off pieces by local and national designers.