CrowdInk had the chance to sit down (virtually) with Leiza Meredith, the mind behind 'Style Me Leiza'. She talks about her motivations behind the personal styling brand, what clients can expect when they work with her, self-love, and about the right way to start (and grow) a business.
CrowdInk: Tell us about your brand. How did you get started? What was your inspiration?
Leiza Meredith: Style Me Leiza is personal styling brand that services women and men of Melbourne.  I work with gorgeous clients and together we enhance their style and assets.  We also work out best shapes for their body type. This is all done through consultations, shopping and wardrobe edits.
I began my journey with Style Me Leiza in 2013 when I realised that I wanted to give back to our community.  I have worked in fashion for years and I have a good eye for style.  But that wasn't why I wanted to become a personal stylist.  I survived an eating disorder that took 10 years to remedy.  I knew what it was like to self-loathe and the only thing that made me feel better was dressing well.  So knowing the power style can have on one's self esteem, Style Me Leiza was born. 
My inspiration is my daughter and son, because I look at them and don't want them to go through what I went through.  By helping others with their confidence through personal style combined with my self-love rants I am hoping a little will get through to them.
My other inspiration is everyday people who are not confident in their appearance.  I'd say there are more of these sort of people than not in our community. I have women who have never gone into some stores, because they feel intimidated by the sales girls.  It breaks my heart that they feel they aren't worthy just to walk into a store and have a look around.  It's not the sales girls fault and not the intimidated woman's fault, its the negative self-talk!  By the time a shopping session has finished, all clients are able to walk into any store with head held high and sass!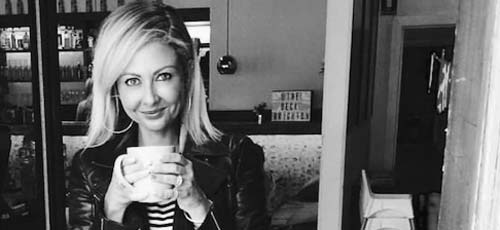 CI: What's your favourite accessory?
LM: My favourite accessory is that I don't have just one!  I have many and they range in price from high to low.  Without trying to sound like a pompous fashion tragic I do love my Givenchy Pandora Bag and my Christian Louboutins heels.  On the other end of the scale, I have a leather choker I wear to death from Etsy that cost me around $40.  But I suppose my main weakness is shoes!  Shoes make the outfit!!
CI: What's your top style advice? 
LM: My top style advice is if the outfit doesn't feel right don't walk out the door in it. Change it up!  Do you have too many accessories on? Take one off. Find that thing that isn't feeling right and change it. If you don't feel right about your outfit and you do walk out the door your confidence has started on the wrong foot.  If you feel you don't have time in the morning to sort out your outfit do it the night before. If you have tried everything and still don't feel right, hire a personal stylist for a few tricks. 
CI: What's your number one tip for anyone starting a new business?
LM: My top tip for starting a business is research research research!  Know who your market is, dream big and don't give up.