And they say that sometimes bad things have to happen before good things can.
After a 2008 car accident, and a subsequent series of harrowing, irreversible hardships and health strains, New South Wales artist Andrea Boltresz began pursuing a full-time visual arts career, centered around an unchangeable gratitude towards life. This shift in profession followed an all-encompassing one that included costume design and heritage consulting.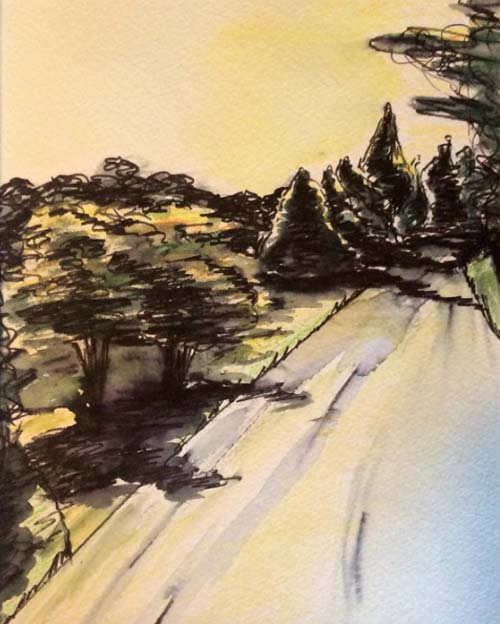 Largely self-taught, she was initially stimulated by the works of neighbouring artists Carlos Barios and Ben Quilty. So as not to impersonate their creativity, though profoundly inspired by their approach, Andrea began, and continues, to work solo, now out of her home in the Southern Highlands. Distancing herself from her counterparts has ultimately allowed her to cultivate her respective voice and vision to the greatest possible extent.
Inspired by the natural backdrop and surrounding landscapes, Andrea and her husband often drive in their car for long periods of time. Andrea utilises this period to mentally absorb the moving pictures, until they are an unalterable extension of herself.
Upon return, she begins to sketch the scapes from her photographic memory, allowing herself no more than 7-10 minutes per piece. Working speedily ensures her recall remains sharp and forces greater technical advancement. With the inability to erase or rewind her ink, or modify her memory, her ultimate aim is to provide the spectator with a perspective that is distinctively fresh, a concept she's been primarily focused on for the previous 2 years.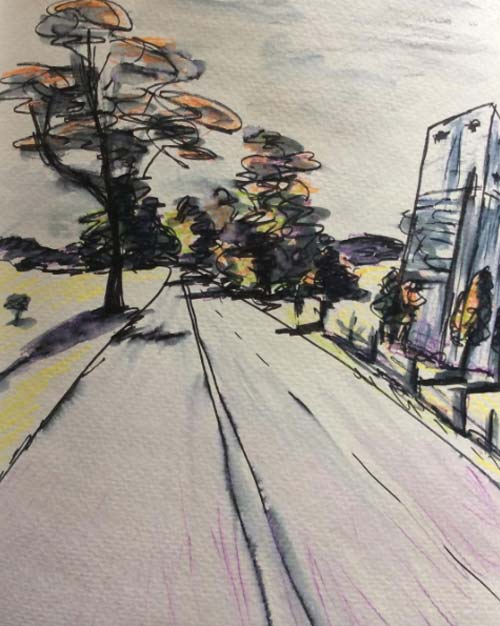 With the limitless nature of social media now upon us, Andrea prefers to "exhibit" her work on Instagram, where she has the on-going opportunity to reach out to thousands of viewers.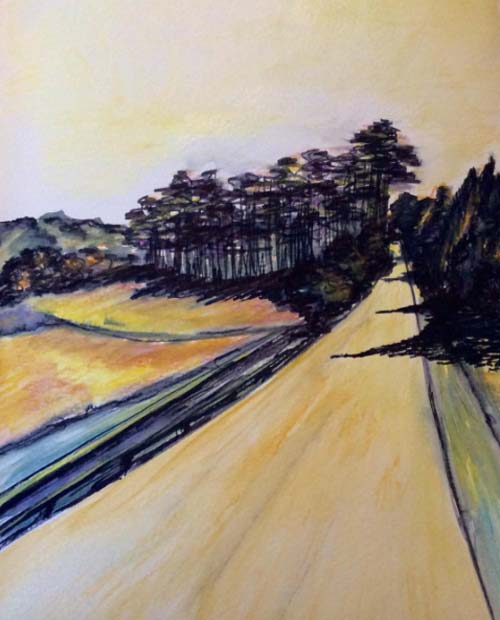 Though having previously exhibited in both solo and group form, she feels that physical exhibits are largely intended for the display of grand works and to ultimately shine a spotlight over the artist personally. She finds that displaying her work online frequently ensures the attention is received by the art, rather than herself.
Stimulated by life and the art of living after trauma, Andrea's work moves to remind us that often in art, like in life, there are no do-overs.
Andrea's Instagram account, @zoozoostudio, can be viewed.