Victorian photographer Genevieve Engelhardt's Instagram account has recently become pic-assionate about her latest venture she's titling Those Little Shop Fronts.
This project is a broad, rising collection of photos that aim to scout and survey vintage, retro and historical storefront architecture. With so many modern constructional developments cropping up, this collection was born out of an appreciation for "yesteryear" design.
With an assortment of just over 60 photographs, the collection includes storefronts from both within Victoria and around Australia. Fronts described by Genevieve as primarily "old-school", these photographed outlets encompass a host of businesses that include coin laundries, local restaurants, vintage record stores, garages and old-fashioned milk bars.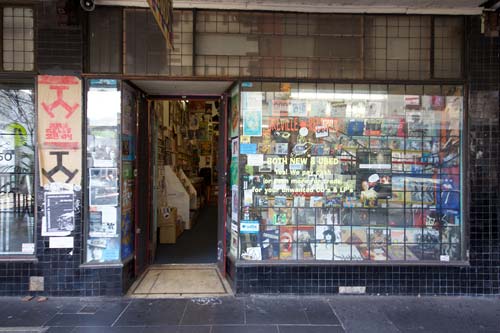 The collection is not necessarily seeking to photograph the individuals who occupy these businesses, nor those who spend their hard-earnt dollars there, but rather their engaging outer appearance that, many moons ago, was considered contemporary and, later, influential. As a means of paying homage to the "old-world" architectural design, a large number of the photos incorporate bright, bold colour compositions and an offbeat perspective.
Genevieve chose specifically to present the project to spectators via Instagram, primarily in the hopes of receiving an imminent reaction. The tangible nature of the social media platform makes the photographs readily accessible to viewers, who can submit an immediate, live response. She also admits it's a useful outlet in this modernised age for building an artistic resume. Genevieve may even decide to turn the collection into a print publication in time.
In addition to her Instagram project, Genevieve is looking to secure a stall at the Esplanade Markets during the spring/summer season, where her framed photographs, prints and greeting cards will be made available for purchase. While dates are still pending, you can remain up-to-date by following Genevieve on Facebook. Those Little Shop Fronts can be viewed in its (current!) entirety here and selected 6"x4" photographs from the collection can be purchased, framed or unframed, on Genevieve's Shopify store. A host of previous photography collections can be viewed on her primary site here.