CrowdInk had the chance to sit down (virtually) with Julia Green, founder of Greenhouse Interiors, Stylist, and TV presenter, to talk about finding your passion, styling, and entrepreneurship. Tl;dr – she is lovely and you're about to learn a lot.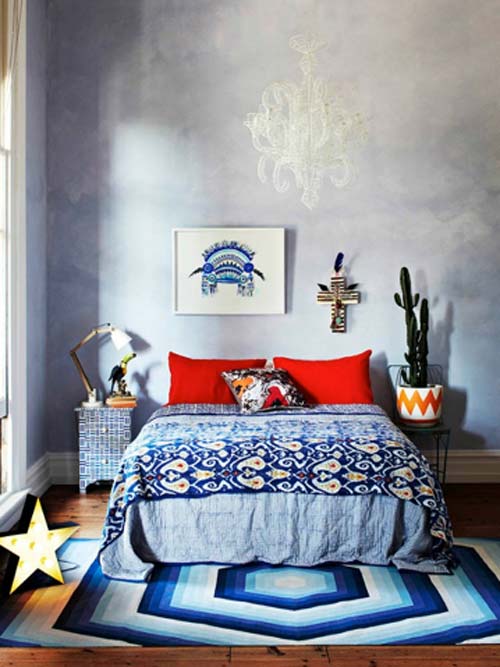 CI: So how did you transition from Big Pharma to styling?
Julia Green: I was heavily pregnant with my second child on maternity leave. I sold a couch on ebay. And the guy who came to pick it up was a photographer for a magazine. He asked who I styled for. My response was pretty simple, "I don't; I sell drugs."
He said that it was obviously my calling and that sort of stayed in my head for awhile. My maternity leave ran out and I wasn't up for the corporate world anymore. I was in a space that didn't float my boat. So I rang him up and he palmed me off to someone else. Actually, he had moved to Italy, but the fire was lit.
People used to say to me, "Your house is so beautiful!" I just thought people were being really nice.
When I went to my first shoot, they asked, "Can you go source this list – bedlinen, lamps, etc?" And then I went off for a merry day of shopping. It was such a great job. There were so many wonderfully clever artisans that were so under-represented. And my brain went automatically into sphere of representing artists. And that's where it started. There was this beautiful synergy between styling and wanting to represent artists.
I picked up two artists in a week and now we represent 26. These artists are ex-art coordinators, ex-teachers, and we generate enough work for them so that they can do it full-time now.
CI: What is your favorite art/item in your home?
JG: My house is a shrine to everyone I represent. Everything is different in its own right. I'm loathe to all things my favorite, but at the moment I'm obsessed with colored glass. In a month I'll move on to something else. I only put things that give me joy in my house. I fill it with things that I look at that make me feel happy.
CI: Do you have a single piece of advice for aspiring entrepreneurs?
JG: DON'T over-think things. Don't map it out to its entirety. Let fate play in your cards a little bit. If you think too long and hard about stuff, you'll end up paralyzed with fear rather than giving it a crack. Just do it.
The other advice is don't fly blind. I've got really good people around me. I have a super supportive husband that speaks practicalities. I have great colleagues and staff and assistants and they are also important with the jigsaw puzzle. I couldn't do what I do if I didn't have the solid team. Whilst it's difficult to be responsible for other peope's livelihoods, the upside is that if you do the right thing by them they have your back.
Finally, and not everyone would agree, think with your heart. I sometimes wonder if I'm a businesswoman, or if I'm just in a good family of artists that I care about too much. Other entrepreneurs can be quite cutthroat, but I find that people want to invest in a business owner who invests in them. My right hand, Tamara, has been with me for years now, and our mutual respect for each other, and level of care for each other makes it a marriage.
I've got the same clients that I've had from the day I started because of these values and levels of respect. Integrity over ability. Be true to yourself and your own wiring.
CI: Do you have a favorite styling tip?
JG: My signature is my use of color. It doesn't have to be bold or a rainbow. For me, it's about a surprise element of color so that it pops. For instance, we might build a simple dusty pink bedroom, but I would have to throw one bright orange piece into that space as a foil to its softness. I'm always trying to play with color to evoke an emotion.
CI: So what's next for you?
JG: Well, we currently represent 26 artists, boutique makers, across New Zealand, China, Asia, and Europe. We're growing and going global. We have constant submissions for new artists. And I have some great styling gigs on the horizon. You just have to keep evolving. There is no time to be stagnant.
We also joined forces as collaborative group and are facilitating workshops. They are all about highly translatable tips. "All the basics you've ever wanted to consider." After I do that intro, we have an artist lead a workshop so that everyone can make a special piece of art to take home. I love seeing the power of this collaborative force. People are amazed and empowered at what they can do- I love seeing their pride in their work at the end.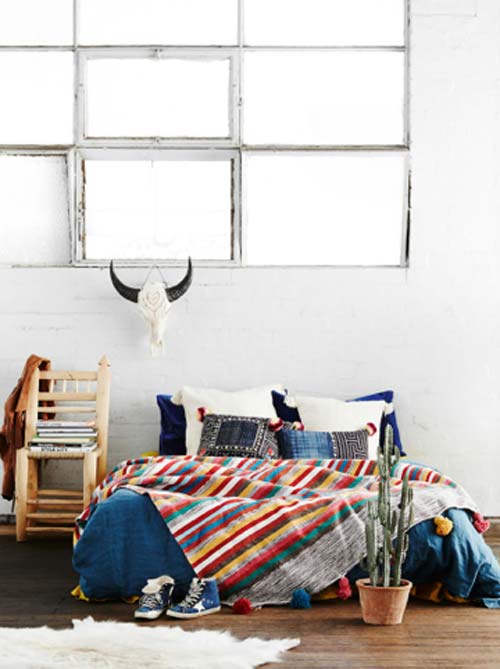 Check out Greenhouse Interiors here!