CrowdInk had the chance to sit down with a bottle of De Bortoli's new wine La Boheme: The Missing Act for an hour of tasting and pairing. It's the perfect pick for a winter meal full of deep, rich flavors. From cheese board all the way through to dessert, here's our suggestion for the meal of a lifetime, all paired with La Boheme: The Missing Act.
Nothing says cozy quite like cinnamon and apples. The balsamic and blackcurrant nuances in De Bortoli's new wine play beautifully with crisp green apples and the soft spice of cinnamon. Add in some delicious sharp cheddar cheese for an elegant board to start your four course meal.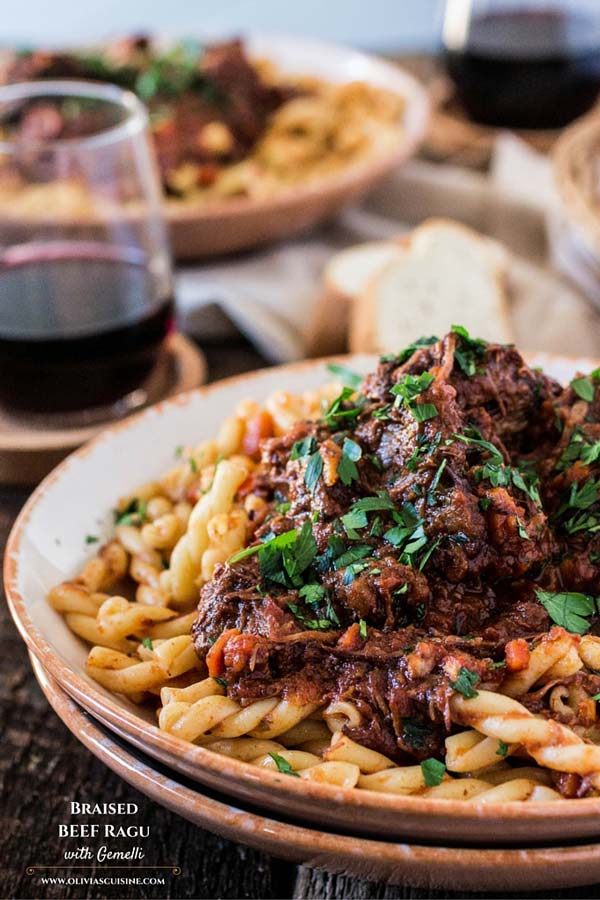 For the main event, La Boheme pairs best with a red meat, served medium-rare. As the richness and acidity of tomatoes plays well with deep reds, pairing this Cabernet Sauvignon with a beef ragu is a fabulous option. Gemelli is a nice departure from typical penne or pappardelle served with beef ragu and has a lovely bite like gnocchi. Let the velvet texture of the gemelli partner up with the plumpness of this wine.
To brighten up the rich flavors of the ragu, try a lemon vinaigrette over kale salad. Note how the subtle hint of rosemary in La Boheme: The Missing Act dances around the simple lemon vinaigrette. The dark green kale will hold up against the heavy flavors of the braised beef while the vinaigrette will cut the richness. There really is no better salad course to partner with this complex red wine.
A galette sounds fancy, but essentially consists of folding pie crust over various fillings. No cookie-cutter pie crusts or intricate lattice top required. Just lay down a crust, in this case chocolate, put a cherry filling in the middle and fold to close. Top off with slivered almonds and powdered sugar for this beautiful and tasty winter dessert. Watch this Cab transform as the sweetness of the cherries pulls undertones of cherries, plums, and even liquorice out of this incredibly diverse bottle.