For those of you who love the idea of chilling out, having a good time, and everything to do with music, then you probably have been to a music festival at some point. Music festivals are all about letting loose, absorbing, and dancing to the great music, and simply enjoying the good vibes. There are a number of music festivals held worldwide every year including in the US, the UK, Belgium, Japan, and Australia. So get your suitcases out and passports ready as these are five of the world's famous music festivals that you should check out.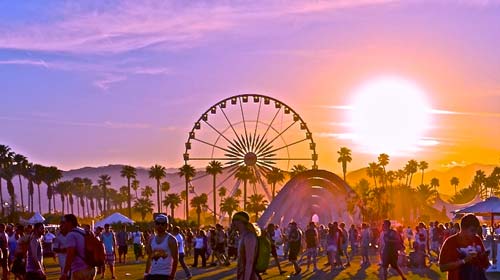 Coachella Valley Music and Arts Festival is the ultimate annual music festival in the US. This is the go-to festival for all those summer-loving fashionistas and for those who love dance and hip-hop music. It takes place in mid to late April each year at California's Coachella Valley in the desert and unlike other urban US music festivals; it is a great camping and celebrity spotting destination. Big music artists such as Calvin Harris and Courtney Barnett have performed here alongside several bands and other great artists.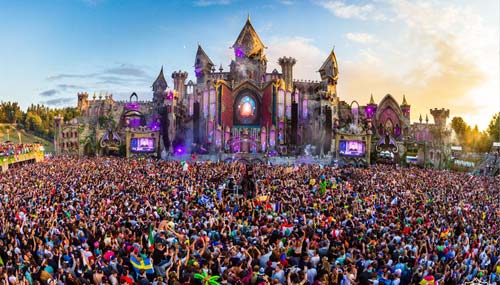 Known as one of the biggest electronic music festivals in the world, Tomorrowland is in its thirteenth year, and annually takes places in late July in Boom, Belgium. The festival is essentially a three day non-stop dance party featuring renowned DJs and electronic music creators such as David Guetta, Laidback Luke, and Afrojack. Tomorrowland takes places across fifteen stages and at a venue that looks like a magical castle from a Disney movie. It is definitely an event to add to your bucket list.
Glastonbury is the UK's largest music festival and is known for its hippies, socialists, and the old school music lovers. Held every year in late June, Glastonbury music festival is located in Somerset, UK in a remote picturesque area amongst the green land and trees. The festival line-up includes several international artists across all music genres such as Coldplay, Elle Goulding, and Gabrielle Aplin. With as many as 150,000 people attending, be sure to pack your gumboots as the green grass turns into mud by the last day of the festival.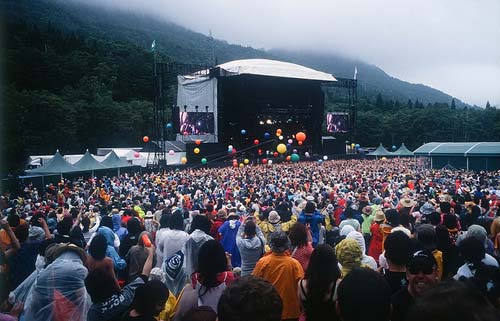 Japan's largest annual rock music festival, Fuji Rock is famous for its breathtaking view of the mountains located in Naeba Ski Resort, in Niigata Prefecture. Held in the third weekend of July and the essential transportation up a mountain by cable car to see all live performances, Fuji Rock music festival is one that you don't want to miss. The festival's line- up includes James Blake, Tom Odell, and Disclosure.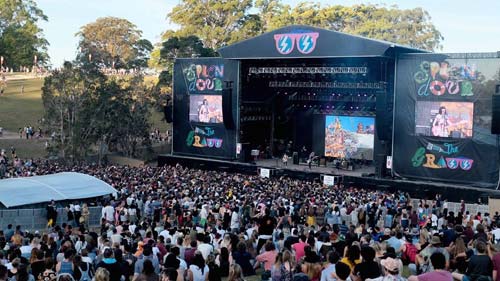 Australia's most famous music festival located in the north local parklands of Byron Bay, New South Wales, Splendour in the Grass has been running in late July every year since 2001. This music event is a must-visit for all music festival lovers, party-goers, and anyone who loves nature and the great outdoors. Splendour in the Grass features a huge line-up every year of world renowned artists and bands such as The Cure, Boy and Bear, and Gang of Youths.