Little Creatures has become a world renowned, Australian based brewing company. Unlike most of their competitors, the doors of their Fremantle location are open to all who wish to know how their famous beers and ciders are produced. The name "Little Creatures" is inspired by a song lyric from the Talking Heads Little Creatures album and refers to the live yeast cells that turn the sugars in malt wort into ethanol.
They say it takes a village, hence the aptly named Village at Fremantle that consists of 5 distinct spaces. First or most importantly is the Brewhouse, where for $15 you can learn all about the brewery process, ingredients and little creatures story. Tours are every day at 12pm, 1pm, 2pm, and 3pm.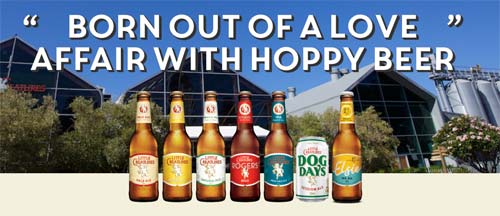 The Great Hall or main brewery building, was originally constructed to house the Taskforce '87 yachts (Kookaburra) participating in the 1987 America's Cup and subsequently as a crocodile farm and you can still see the original infrastructure. Grab a Pale Ale and a pizza and soak in the brewery chaos or wander into our backyard to enjoy your beer and nosh in the sunshine. The beer is pumped straight from the brewery, so it can't get any fresher. Highlights from the menu include the Fremantle marinated octopus, frites, sticky lamb ribs and the wood oven pizzas.
Just around the corner from the brewery, Creatures NextDoor is a cosy, relaxed lounge with one hell of a view of the Fishing Boat Harbour. The Red Room is a nifty space for private events and has already hosted comedy, cabaret and circus acts. Lastly is The Deck which has one amazing view of the Fishing Boat Harbour and the Indian Ocean. It is the place for your next get together, Christmas party or engagement party.
Whether you are a beer enthusiast, foodie or just looking an interesting new place to check out, Little Creatures has you covered.
Little Creatures
40 Mews Rd, Fremantle WA 6160
(08) 6215 1000
Monday through Friday: 10am til late / Saturday: 9am til late / Sunday: 9am – 11pm / Breakfast Sat & Sun 9-11am