Simply Indian is nestled in the Pran Central Shopping Centre food court, with the alluring aromas wafting down Chapel St, enticing hungry shoppers to stop and indulge in a taste of India. Each customer is greeted warmly by owner Selina and her team.
A family-run business, Simply Indian was started by Selina's uncle over 25 years ago, after he immigrated to Australia from Singapore. It was his passion for food, and his love of Indian cuisine, that prompted the half Chinese, half Singaporean to set-up shop.
The whole menu is simply sublime, but some of Selina's stand outs include the hand-crafted samosas and pan rolls, butter chicken, beef vindaloo and chicken tikka. You won't find any fusions or modern twists, just authentic home-style food.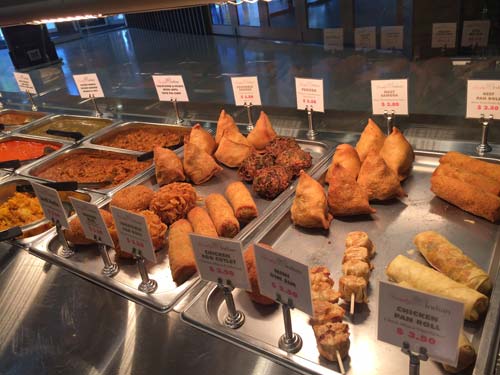 What makes Simply Indian so special? "We like food, we love to eat," Selina says. It's this appetite for good food that feeds into creating these wonderful dishes. Just goes to show that when it comes to food, passion is simply everything.
Simply Indian
325 Chapel Street, Prahran
(03) 9510 9332